Lennox MHB Mini-Split Heat Pump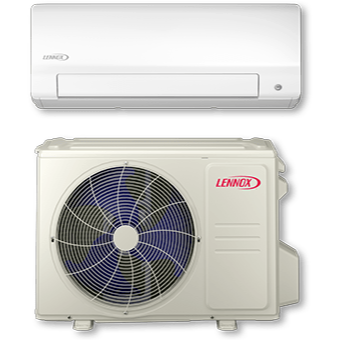 Variable Capacity, Constant Efficiency
This product offers variable-capacity operation, meaning it can adjust heating and cooling output like a dimmer switch to perfectly match your comfort needs to your energy use.
Use Less Energy. Save More Money.
With efficiencies of up to 21.50 SEER and an HSPF of 10.80, the MHB can deliver substantial energy savings. In fact, it can help cut your energy bills by several hundred dollars per year. It may even help you qualify for energy rebates.
ENERGY STAR® Certified
Heating, ventilation and air-conditioning (HVAC) equipment with the ENERGY STAR label meets or exceeds federal guidelines for energy-efficient performance.
Maximum Comfort. Minimum Noise.
Silence is maintained with indoor units that operate as low as 20 dB which means they are literally whisper quiet. Our outdoor units operate as low as 53.5 dB, or the sound of an electric toothbrush.